International activities
Participating in international research and development projects
Student mobility and staff mobility for teaching and training: teaching and administrative staff exchange, student exchange as part of the Erasmus program, bilateral co-operation with non-EU member countries, summer sessions abroad
International networking with universities to conclude exchange agreements and double degree agreements
Internships abroad
Internationalization of the curriculum by offering an extensive range of English-language courses as well as the integration of international content and teaching methods at FHWien der WKW
Implementation of the ECHE – Erasmus Charter for Higher Education 2021-2027
Diploma Supplements
Future internationalization projects:
Degree programs in English
Strategic development of international networks with partner universities and business partners
Compulsory international internships or study-abroad semesters in full-time Bachelor's degree programs
International education and mobility
Partnerships and mobility
Collaboration with over 180 partner universities and expansion of the partner university network (for example Erasmus+)
Coordination of student mobility: Erasmus+, bilateral agreements, free movers, top-up degrees and double degrees
Academic support for incoming students
Advice, preparation, coordination and support of outgoing students during their time abroad
Organization of events for incoming and outgoing students
Extracurricular lecture program in International Management
Our teaching staff come from all around the world and teach lectures on various topics in the fields of business and communication.
Learning foreign languages
The Language Center of the University of Vienna offers a broad foreign language course program:
Erasmus Student Network
The Erasmus Student Network (ESN) is a European, politically independent, voluntary student organization. ESN has grown steadily since being founded in 1989 and today there are 510 sections in 41 countries. In Austria there are 15 sections with 220 active members and in Vienna there are 6 sections with 130 active members.
What are the goals of ESN?
Supporting exchange students
Promoting intercultural exchange and the integration of exchange students
Representing the interests of exchange students at a local and international level
Contributing to the evaluation and development of different exchange programs
The ESN section of FHWien der WKW was set up in 2006 and is now a registered association. The section works closely with CIEM to ensure the well-being of exchange students arriving in Vienna.
The ESN section of FHWien der WKW offers the following services:
Organization of the buddy program – individual support for incoming students
Planning events, trips and excursions for incoming students
Communication and cooperation with other ESN sections
Taking part in national and international ESN Events
On the Facebook page and Instagram page of ESN FHWien der WKW you can find information about current events.
Further information:
ESN Europa
ESN Österreich
Buddy Network & ESN Membership
Are you a student at FHWien der WKW who wants to gain international experience whilst studying in Vienna? Then the ESN team is right for you! You can develop and improve your intercultural competencies, improve your foreign language skills, build up an international network and of course have a lot of fun, all while being a member of the ESN section of FHWien der WKW or a buddy for an incoming student.
Becoming an ESN member
There are many different roles in an ESN team, from event planning or social media management, to the graphic design of our information and advertising material. If you are interested, please e-mail esn@fh-wien.ac.at.
As an ESN member, you will also receive an ESN card. An ESN cards gets you discounts in all countries where there is an ESN section. The card is valid for a year once issued. For more information about the benefits of having an ESN card click here.
Buddy network
Buddies support the incoming students arriving at FHWien der WKW during their study-abroad semester. There are often many questions to be answered at the beginning of the semester: How do I get about in Vienna? Where are the best parts of the city? How do I make my way through the bureaucratic jungle as efficiently as possible? The buddy system often gives way to lasting friendships. Information about how to register as a buddy and FAQs can be found here.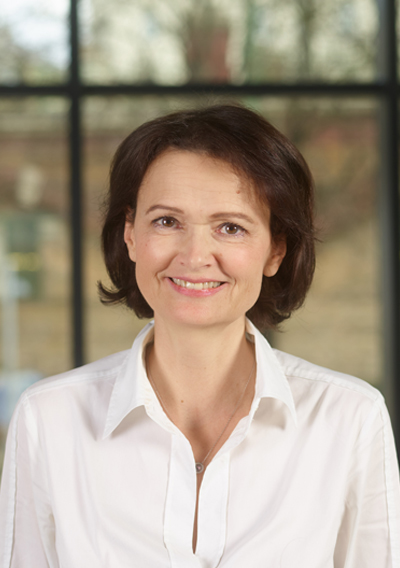 Mag.a Barbara Zimmer
Head of Center for International Education & Mobility
Verena Podlaha, BA
International Partnerships & Mobility Coordinator
Mag.a Kerstin Katzlberger, BA
International Partnerships & Mobility Coordinator