Radio Radieschen's new series of events went into the second round on October 13th, 2022. Our guests were producers of the multiple award-winning podcasts: "5MinutenClimateChance" and "Inselmilieu".
Last Thursday, around twenty audio lovers met in a cozy atmosphere to listen together. This time the focus was on independently produced successful podcasts. How do I get from idea to action? What equipment do I need to make it happen? And how much work is behind quality content? Julia Breitkopf (Inselmilleu) and Johanna Lehner (5MinutenClimateChance) gave answers to these questions.
Why "Ein Abend im Hörfeld"?
In Austria, audio productions are just sprouting up. And they inspire us! Radio Radieschen creates a place where we learn from each other. Let's give Austria's listening culture a boost together!
Sieh dir diesen Beitrag auf Instagram an

Radio Radieschen…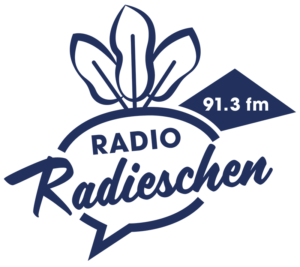 is the only educational radio station with a fm-frequency in Vienna and also broadcasts in Vienna, Lower Austria, parts of Styria and Burgenland via DAB+. Students of the Journalism & Media Management Study Programs learn how to make radio in theory and practical training.
About the editorial team of Radio Radieschen
Away from the classroom, our radio editorial team provides quality content! Johanna Hirzberger and Carolin Schmid work under the direction of Caroline Schranz on programs such as Science Radio, Start Me Up – the founders magazin, #Vienna or the feature format Hörfeld.
The next "Abend im Hörfeld" will occur on January 16, 2023. If you would also like an invitation to the next event, please send a short email to redaktion@radio-radieschen.at.