UAS LIC @FHWien: June 10-11, 2022 at Flemings Conference Hotel Vienna
Conference Program & Timetable
There are currently no Covid-19 measures or restrictions at the hotel venue. Therefore, masks will not be compulsory during the conference.
Evening Event
The conference program includes a networking dinner event at the conference venue on Friday evening. Participation is included in the conference fee.
Friday, June 10, 2022
12:00 - 13:30
Registration
14:00 - 14:15
Conference opening
15:15 - 15:45
Coffee break 1
18:30 - 22:30
Dinner at hotel
Saturday, June 11, 2022
09:15 - 10:15
Plenary
11:15 - 11:45
Coffee Break 2 + Poster Presentations
12:30 - 13:30
Coffee Break 3
14:15 - 14:30
Official end of conference
Evan Frendo has been involved in Business English teaching since 1993. He is based in Berlin, Germany, but his work, at least before COVID-19, took him to many places in Europe and Asia. Nowadays he divides his time between training, writing and consulting, almost all of it online.
For more information see www.e4b.de.
Ute Smit is Professor of English Linguistics at the University of Vienna. Her research focuses mainly on English in and around the classroom in various educational settings. Her publications deal with CLIL (Content and Language Integrated Learning), EMI (English Medium Instruction), ELF (English as a lingua franca), teacher beliefs and language policy. Ute was a co-founding member of the AILA Research Network on CLIL and Immersion Education. She is presently a board member of the ICLHE (Integrating Content and Language in Higher Education) Association and part of the leading team of the interdisciplinary research platform #YouthMediaLife.
Ute Smit: English in students' lifeworlds: research findings and implications for ESP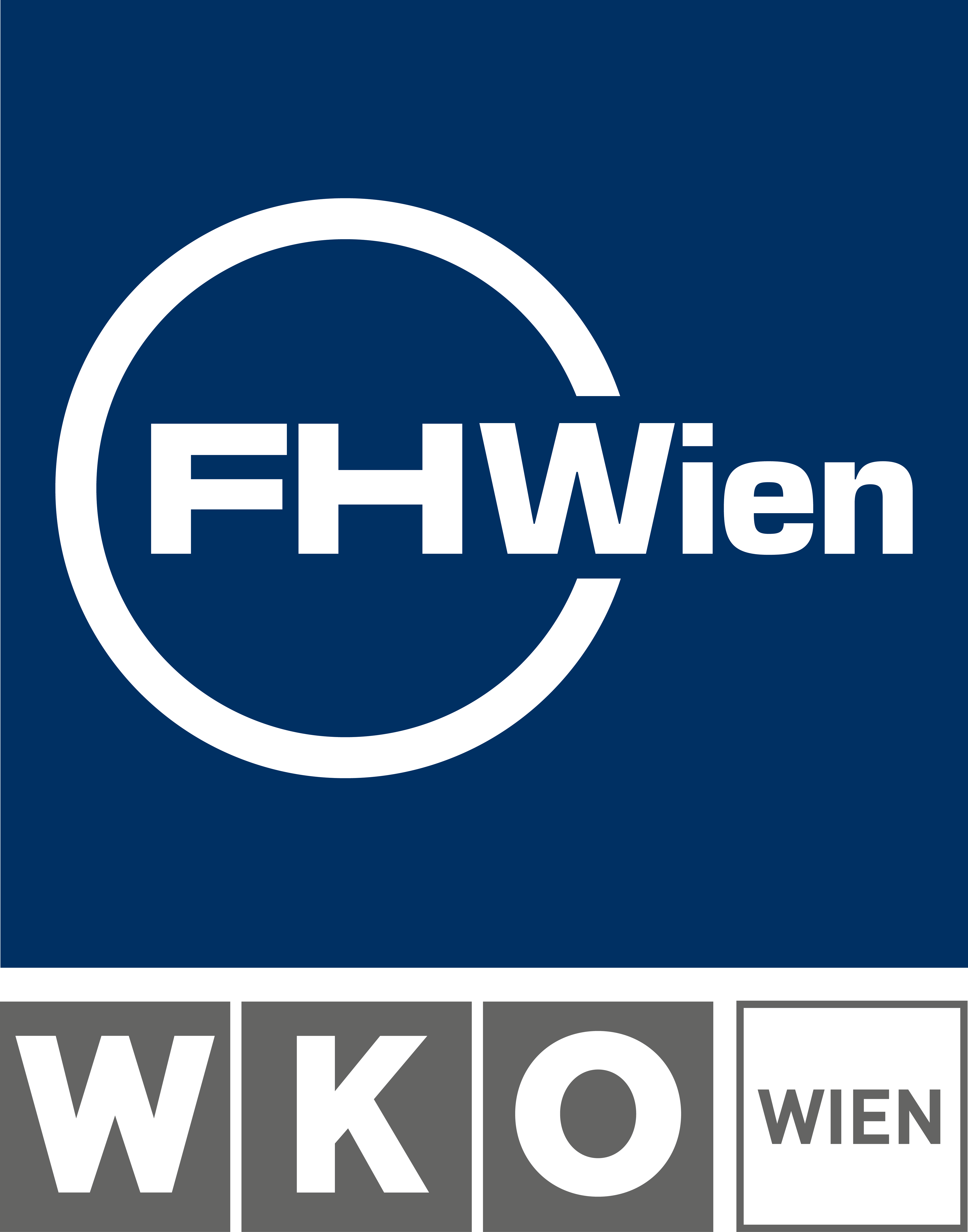 We all know that English is more than just a foreign language for most students and that it is an integral part of their lifeworlds. While we suspect that this must have an impact on their English language learning, we usually don't know what students do outside our classrooms. At the same time, language learning is clearly a life-long process and doesn't stop at the classroom door. So, what is it that Austrian students actually do in English and what role(s) does the language play in their daily lives? Where do they encounter and use what kind of English, for what purposes and to what extent? What relations, if any, are there between using English in different contexts and individual language proficiency?
It is questions like these that I will turn to in this plenary address. By reporting on recent research in areas like English in Europe, Language Policy and Planning, Extramural English, Content and Language Integrated Learning and English-Medium Education, I will aim to provide a multi-layered picture of what we know about the status, functions and roles of English in the lifeworlds of our students. Special focus will be placed on what these studies tell us about the potential of such diverse English practices for English for Specific Purposes.
Session 1  (15:45 – 16:30)
Workshop: Marjorie Rosenberg: Real World Meets Course Book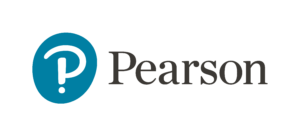 We often hear that authentic materials are necessary in the business English classroom in order to build on employability skills for learners. Pearson's multi-level course 'Business Partner' has been developed with this concept in mind by offering lessons based on videos, newspaper articles and real-life situations. This workshop will take participants through a case study and demonstrate how these materials can be used to engage students and bring the real world into the classroom.
Talk: Katharina Ghamarian-Krenn: An investigation of the relationship between Extramural English and academic vocabulary knowledge
While vocabulary learning in instructed settings has been researched in the past, the field of Extramural English moves beyond the borders of the classroom (Sundqvist, 2009). While past research (e.g. Schwarz, 2020; Puimège & Peters 2019) has shown that engagement in EE activities, has an influence on general vocabulary development, few studies have examined the impact of EE on academic word knowledge.
By investigating the academic vocabulary knowledge and EE behavior of 101 Austrian English major students over 1 academic year, this study makes an initial step towards filling this research gap.
First calculations of linear regression models show that particular EE activities appear to have more impact on different academic word knowledge aspects than others.
Talk: Brett Yarnton: Using a mini-corpus to generate language practice materials
This talk will describe activities I have created for sentence-level scientific writing practice in the context of biotechnology. With the help of a self-made "mini-corpus" of relevant journal articles, I have identified vocabulary and phrasing structures typically used in this genre, and then used translation and paraphrasing tasks to provide focused practice with these items. While my activities are specific to a sub-field of biotechnology, the flexibility of this approach should allow it to be transferred to any ESP writing context in which ample target language exists.
Talk: Adrian Millward-Sadler: Pandemic Takeaways: experiences from the virtual classroom for face-to-face teaching
In this talk, I present approaches acquired during the pandemic which I have retained in my classroom now things have returned to "normal". In particular, I will focus on two apps – Poll Everywhere and Padlet – which proved so effective during this period of online teaching that I have now integrated them into my regular repertoire of tools for face-to-face teaching. Not only are they simple to use, but I will also argue that their use increases student participation via a closer alignment of teaching methodologies and the mindset of the students from the social media generation.
Session 2 (16:45 – 17:30)
Workshop: Candy Fresacher: Finding your Students Strengths: The Job Interview
At any time, it is great for your students to be able to tell others about what they do well.  Through the topic of a job/college interview, this can be the first step.  This workshop will have participants examine their own strengths as well as see how to facilitate students' knowledge of their own super powers by looking more specifically at their VIA Strengths. Helping students learn about these characteristics can give them more ways to look at themselves positively as well as give them experience in the interview process.
Talk: Michelle Hunter: Venturing into new realms beyond the ESP classroom
When the university scrapped all business English courses, I transitioned to teaching the interdisciplinary, core module course: Communication in Business. Going beyond BE teaching to EMI (English Medium Instruction) content delivery has been an adventure. In this talk I shall share my experiences of what was transferrable from the traditional BE course to the updated EMI communications course. And vice versa. Some things worked better than others – and then we had to go online!
Talk: Simon Lehrner & Matthew Urmston: Designing engagement: a case study for playful remote Business English
Remote teaching is here to stay, so how can we increase student engagement in this setting? This talk will present and evaluate a case study we created for an online Business English class using interventions adapted from game design. Theoretical findings of using gamified lessons will also be discussed.
Talk: Jason Gallager: In defence of the traditional classroom
In recent times the traditional classroom has become a much-maligned target. I will seek to redress that. Briefly looking at the origins of the 'traditional' classroom. And the two main forces behind its creation: cost and efficiency. These two forces are still the principal motivators in educational institutions to this day. They drive our industry forward. And now stand poised to relegate the classroom to the fate of other educational dinosaurs, like corporal punishment or Roneo Machines. But, in the rush to embrace the digital we should take a moment to reflect on what the classroom 'really' offers the students. And how it is still the most valuable tool in education. Why? Because it is free from the need to fit in with the predetermined decisions of a disinterested computer engineer.
Evan Frendo: Teaching English as a workplace lingua franca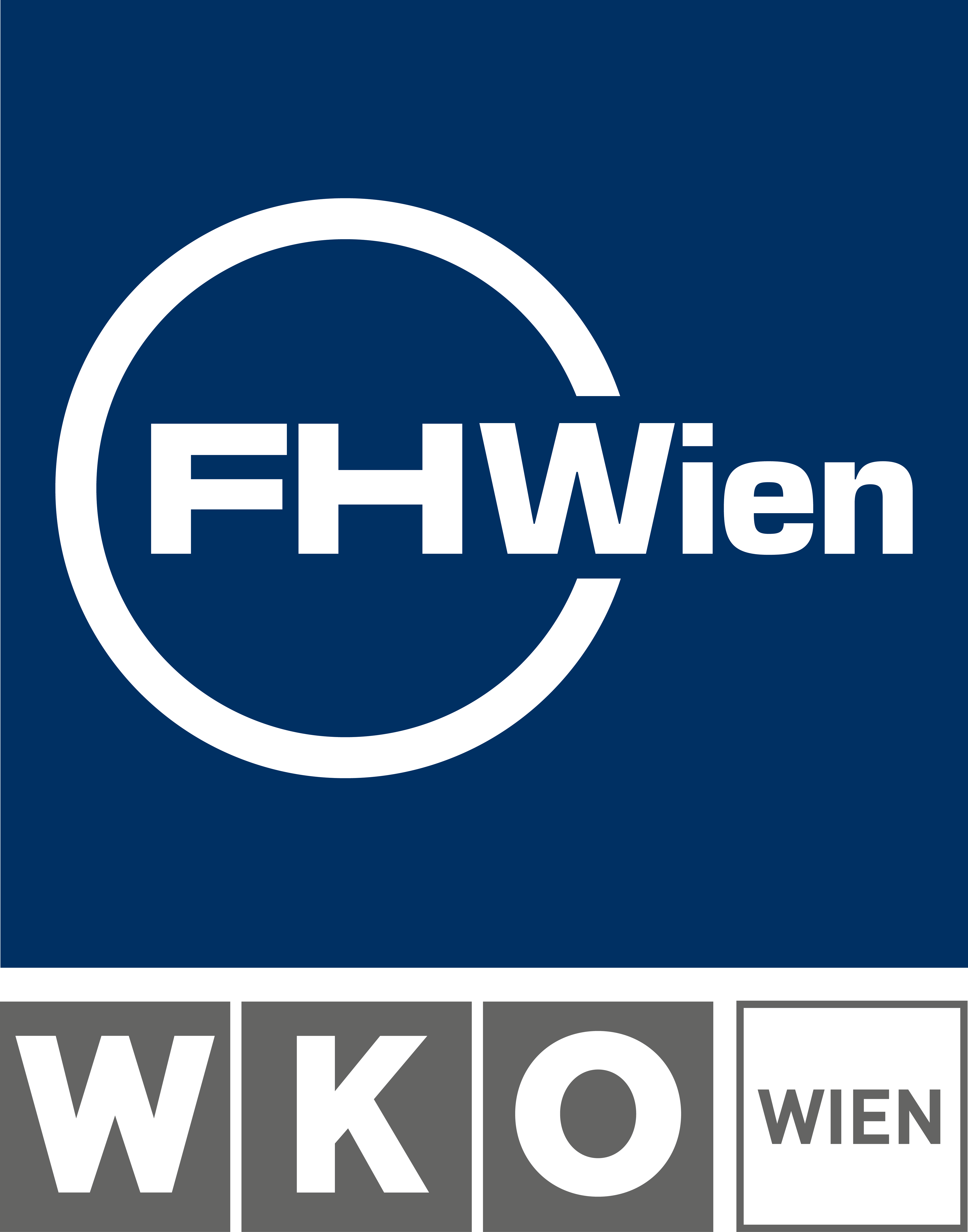 Many ESP instructors in higher education still operate in traditional classrooms where much of the focus is unrelated to the real-world communication challenges their students will meet.  In this talk I would like to consider insights and perspectives from recent BELF and ESP research, as well as my own experience in corporate language training, and discuss an approach which melds these different viewpoints into something we might call teaching English as a workplace lingua franca.
Session 3 (10:30 – 11:15)
Workshop: Candy Fresacher: Using Positive Psychology in your Business English Classroom
Elements of Positive Psychology can be introduced in your Business English Classroom and can lead to your students becoming overall more successful in their studies and in their future roles in business.  Enough research has been done to show that a positive attitude can make people more resilient and therefore better able to handle the difficulties they confront during their studies and their lives.  The activities suggested in this workshop have been used in the Werbe Akademie here in Vienna and could also be incorporated in your classrooms.
Talk: Rebecca Turner: The pros and cons of Learning-Oriented Language Assessment in Austrian Tertiary Education
Learning-Oriented Language Assessment (LOLA) is a student-focused approach to instruction; however seldom practised in the Austrian tertiary sector. Courses are often test-led, whereby language is learned to achieve a grade, rather than to hone useful life skills. In this interactive talk I will introduce LOLA, discuss how it can be implemented, its advantages and disadvantages for both students and teachers, and to conclude, consider whether it is a suitable approach for our classes.
Talk: Yvonne Unnold & Claudio Schekulin: Globalization and the Role of Language Education at UASs in Austria
Austria ranks seventh in the Globalization Index 2020; yet, how do effective global communication skills rank with respect to their role in preparing our future global leaders? A comparative study of the role of language education and international experience across degree programs at Austrian universities of applied sciences over the last four years paints a disparate picture that raises questions we would like to discuss.
Talk: Hajrulla Hajrullai: Implementing 21st-century skills in EFL, ESL curricula in higher education institutions
In a state of market-driven economies and societies, higher education institutions, staff, and career centers face an increasingly high pressure and demand for higher employability of graduates.  To meet this demand, universities experiment and implement different techniques that will enable such things through the integration of essential skills in the course content. This talk will elaborate on the relevance of the implementation of the essential skills in ESL classrooms at South East European University in Tetovo.
Poster Presentations (11:15 – 11:45)
Tünde Bajzát: Learning ESP online – a nightmare or a fairy tale?
Due to the pandemic, education in Hungary continued in the virtual space in the spring of 2020. The form of education meant a new situation for both students and teachers and brought with it many questions and challenges. Therefore the aim of my research was to examine the Hungarian students' views of learning ESP online at a north-Hungarian University. The results are based on a questionnaire, and the outcomes show the students' experiences and opinions of the advantages and disadvantages of learning ESP online.
Tanja Psonder: Joint E-learning class with synchronous and asynchronous elements
This poster presentation outlines the development of a joint E-learning class in the field of international communication. First, it looks into the preparative steps, the material development and the digital tools selected to provide one hundred students from the Netherlands and Austria with a platform to collaborate over a period of three months. In a second step, it presents the students' work and the lessons learned based on the students' feedback in the reflection phase.
Janet Brown & Catherine Bartl Shultis: A Swiss-Austrian Virtual Student Exchange: Promoting Effective Communication
Working life today without virtual communication is unimaginable. Yet, unfortunately, we are often not very good at it, especially when engaging in new projects. With this virtual cross-border exchange, we aim to provide students with a safe yet authentic working environment within which to practice giving and receiving constructive feedback through English, their non-native language and reflect on their learnings regarding effective virtual communication. We will share what we have learned.
Lumturije Bajrami: Teaching ESP for Social Sciences and assessing the necessities of the students of Faculty of Communication and Political Sciences
This article addresses the wide variety of activities, forms, and teaching methods that have been used in the recent years to teach English for Specific Purposes or in this case English for Social Sciences to second-year students at the South East European university. The article will examine the materials and activities implemented in this course, which include Blended Learning, Flipped Classroom, and Project Based Learning in the end.
The research will highlight that all of the activities chosen for one semester provide a sufficient collection of vocabulary phrases and a course program, resulting in a better correlation between students' demands and their final achievement and satisfaction.
Vjosa Vela: Using TED Talks as a Source Material for Improving ESP and EAP Students' Presentation Skills
Students nowadays require presentation skills not only for academic accomplishment, but also for workplace success as they begin their careers. Thus developing communication and presentation skills is crucial for English for Academic Purposes (EAP) and English for Specific Purposes (ESP) students. Not many textbooks include authentic, professional presentation samples, so many teachers use TED talks to demonstrate examples of authentic, effective speech models that help students improve their communication skills. What makes the TED Talk format so appealing to EAP and ESP students is that, in addition to the usual benefits of practicing listening comprehension, it also allows them to observe presentation delivery techniques. This poster presentation discusses how TED Talks can be implemented in the classroom to help students understand how communication is made effective, offers various instances from the author's personal experience, as well as positive student learning outcomes.
Merita Ismaili: Soft skill development as part of an ESP course for computer science students
The objective of this paper was to design an Academic English for Computer Science Department students and implementing soft skills materials that can be offered as an integral part of an ESP (English for Specific Purposes) course. It also intends to investigate students' perception of the current curriculum, as well as the issues that students and instructors confront. A 5-point Likert scale questionnaire was used to assess the students' academic English language needs for this purpose. In addition, four members of the department's faculty were interviewed, and the data were examined qualitatively. Mixed methods were used for the collection and analysis of data. According to the results of the questionnaire and interview analysis, the four language skills of listening, speaking, reading, and writing are frequently used in students' academic contexts, with speaking being the most used of the four. It is an exploratory study, in which both instructors and students are asked to give their opinions on various areas of evaluating a curriculum. The researcher took a descriptive and analytical approach to the study. The participants in this study were two categories of instructors: those with expertise teaching ESP syllabuses or those teaching the present curriculum), and first- and second-year computer science students. Based on the findings, an ESP course is both necessary and essential.
Session 4 (11:45 – 12:30)
Workshop: Ellen Keates: Teaching and Learning in ESP Higher Education: how to survive your own teaching?
What does it take for teachers to stick it out in teaching in ever-changing learning environments?  Is it clever students? Excellent teaching methods? Fantastic colleagues? A brilliant school system? A matter of personality perhaps? And what can you yourself do to carry on teaching forever – and with ever-increasing enthusiasm! Come and join, share some great ideas: energise the teacher in you!
Talk: Annette Casey: Aligning ESP courses to engineering content: a project-based example
This talk describes experiences with aligning a Master's-level English for specific purposes (ESP) course to first-year group projects in the field of engineering methods and design. Particular emphasis will be placed on the curriculum and materials design process. In addition, selected classroom activities intended to support students in terms of project communication and in the creation of project deliverables will be presented. Student and lecturer experiences and feedback will also be discussed.
Talk: Mark Adams: VR: New Worlds of Opportunities for Language Learning
Though not quite yet mainstream, Virtual Reality is rapidly becoming a force to be reckoned with. It has many applications, from gaming, to job training, and to education. Especially for language teachers, VR is potentially a complete game changer, opening a whole new realm of teaching opportunities which enhance student participation and learning. Using two different projects as examples, this talk offers insight into those endless possibilities.
Talk: Hans Platzer & Désirée Verdonk: Quizlet redux: More on the role of Quizlet in vocabulary learning
Based on the performance of two cohorts of first-year business students, a regression analysis confirms that Quizlet can be an effective tool to support vocabulary growth. However, the figures also reveal that out of Quizlet's seven self-study activities, the one most frequently used, i.e. Match, is the only one which does not make a statistically significant contribution to vocabulary acquisition.
Talk: Marie Deissl-OMeara: Aligning educational technology usage with student perceptions of 'helpful' digital technology in order to improve student engagement.
Due to the widespread usage of technology among today's college and university students, as well as higher educational institutions throughout the world, institutions have been forced to recognize the necessity to include it into teaching and learning. Students currently entering universities are regarded as exacerbating the need for technologically-driven models of higher education. This type of digital technology is undoubtedly important for the future of university education throughout the world. The use of digital technology for learning and teaching has varied greatly between topic fields, degrees of study, modes of delivery, and institutions. Students' use of online learning possibilities varies significantly by age, stage, topic area, and institution. This raises concerns regarding the roles that these technologies play in student learning. Student engagement is widely recognized as a key predictor of the quality of a student's experience in higher education. This case study examines how a learning management system (LMS) and social networking platforms interact with three aspects of student participation: behavioral engagement, cognitive engagement, and emotional engagement. The study examines whether the adoption of learning management systems (LMS) or social networking platforms may lead to higher student participation in EFL classes and attempts to highlight the discrepancies between the potential of technology-enabled learning and the less consistent reality of technology usage in university teaching and learning.
Session 5 (13:30 – 14:15)
Workshop: Samantha Tinkler: Assessing Online – Adapting our Assessment Practices

The closure of higher education institutions worldwide has meant that even teachers who avoided online teaching before the pandemic, have been forced to deliver lessons and/or content to their students digitally. In the absence of face-to-face contact or in a blended learning environment, good assessment is more important than ever in providing feedback to students, and keeping them engaged and motivated. In this session, Samantha Tinkler, from Oxford University Press, will talk about some different scenarios where online assessment can be implemented. We'll also provide you with a toolkit for carrying out assessment online.
Talk: Ridha Mejri: Do we need a "different" approach to Business English teaching?
We are living in a VUCA (volatile, uncertain, complex & ambiguous) and glocalized world. Companies´ organizations do not only comprise functional, geographic or product line structures but mainly matrix organizational ones based on project teams.  These project teams are international, virtual, multilingual and multicultural. They are expected to be agile, creative, innovative and able to react to changes in a VUCA world. On balance communication, soft, social, digital as well as intercultural skills are indispensable in the business world. This talk will present a "different" approach to teaching Business English by focusing on communication, case studies and project work.
Talk: Lisa Nazarenko: Present Perfect or Simple Past: Thinking outside the grammar book
How do ESP students choose between the present perfect and simple past tenses when writing or preparing presentations? They often find the typical grammar explanations confusing, so I've developed a simplified approach using a flow chart that allows students to make a correct choice most of the time. ESP students usually find flow charts to be more user friendly than lengthy explanations or text, so they are more likely to make use of it in lessons or on their own.