Degree
MSc
Master of Science
University places: up to
24
per state in almost all LandesWIFIs
Highlights
3 main training focuses:
Technology: Java Script development, web technologies, coding of online applications
Design: Interface Design, User Experience, 3-D Animation, Motion Graphics
Business: Online Marketing, E-Commerce, Analysis & Agile Project Management
Organization
Type of degree program
Part-Time
Blocked
Language of instruction
German
Start of degree program
always in fall (September)
Place of study
LandesWIFIs everywhere in Austria
Application
Fees
€ 14,000 for the whole degree program
Application
The degree program MSc Designing Digital Business is carried out by WIFI Austria together with FHWien der WKW. The contents are made up of modules and is completed with a Master dissertation.
Focus & Qualifications
Your path to becoming a Digital Business Designer
The MSc in Designing Digital Business is geared toward people who have comprehensive subject-relevant experience in the areas of IT, design and/or management, who want to take on positions as project managers and in leadership in online business.
The program brings three worlds together: technology, design and business. Digital business designers are cloud, data, technology and media designers all in one. Multi-media design, communication and marketing at a professional level make up one part of the program, and data security the rest. Bringing both parts of the program together creates new career fields and unforeseen fields of application.
The MSc in Designing Digital Business offers the opportunity for students to attain a qualification at a university level and is a successful combination of compact, theoretically sound training and a practice-based education. Graduates have many possibilities to get involved in the constantly growing field of digital business design.
The continuing education program in Designing Digital Business is completed after four semesters with the internationally recognized degree "Master of Science", "MSc" for short.
The Continuing Education program in Designing Digital Business is offered in cooperation with WIFI Austria.

Curriculum
Know more – do more
The requirements of the labor market are growing and growing – making it increasingly important to be "fit for the job" after completing your degree program. Curricula are improved on an ongoing basis so as to fit in with developments in the working world and new international trends. This is to prepare our graduates for the beginning of – or the next step in – their careers. Our motto spans from "know more" to "do more" – meaning that we focus more on practical strengths learned. Teaching, learning and exams at FHWien der WKW are completed in modules. This means: Topic blocks make up modules, and at the end of the module there is an exam.
What is a module?
A module is a teaching unit consisting of multiple topic blocks, which are thematically linked and cover a specific area relevant to the degree program. In this module, clearly defined skills will be developed, with an examination of all sub elements at the end.
How does it help students?
Teaching is directed towards learning outcomes. Competency-based learning and fewer exams – which are integrated and more comprehensive – make up the curricula. Students' personal development and their employability in business is our central goal.
Job & Career
Digitalization and industrial changes take place extremely quickly, changing the business environment and career fields and creating new, innovative areas of application and challenges requiring digital solutions. Companies are always in great need of professionals who are able to work competently with new technology and use data for diverse media channels.
The continuing education program in Designing Digital Business makes it possible for you to develop the technological, design and business skills needed and to take on project management and leadership roles in online business.
Bringing together the three topics in one program opens many doors for our graduates. Innovation and product development departments in companies are possible employers, just like marketing and sales departments. Online agencies and web agencies, classic advertising and communication agencies or IT services that are expanding their portfolio also offer graduates of the Master's degree program in Designing Digital Business attractive job prospects.
Application
The Master's degree program in Designing Digital Business is addressed to persons with relevant prior experience in the IT sector, who aim to hold a management position in online business.
Target group & Admission requirements
Completed first degree (to at least Bachelor level) from a recognized Austrian or equivalent university and at least one year of professional experience OR
At least six years of relevant professional experience – of which at least one year is spent in a leadership position. Students who have completed an apprenticeship must have completed at least three years of relevant professional experience having finished their apprenticeship.
Application process
Application takes place at every regional LandesWIFI.
Program information
Every LandesWIFI in your area can answer any questions you may have.
Tax reimbursement: You can write off the tuition fees against your taxes, as long as the continuing education program is relevant or related to your current occupational field. The tax advantage depends on your total income. You could be reimbursed for up to 43.6% of the tuition fees!
More information can be found here:
Bundesministerium für Finanzen (Federal Ministry of Finance)
Hintere Zollamtsstraße 2b, 1030 Wien
Tel.: 01/514 33-0
www.bmf.gv.at
The e-mail contact form can be found here:
www.bmf.gv.at/service/allg/feedback/_start.asp
BFB Training allowance for companies: 
www.kursfoerderung.at/index.php?id=9&uid=22
All information is without guarantee. Please be aware that we cannot make any guarantees about subsidies!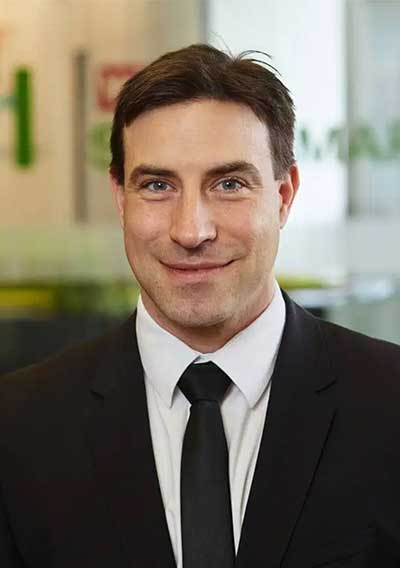 DI DI(FH) Thomas Knapp, MMBA
WIFI Steiermark, technischer Programmleiter MSc Designing Digital Business